Dieseltec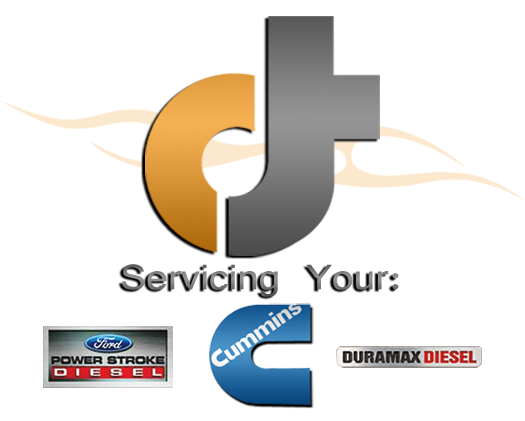 Another thing that's been keeping me busy lately is my husbands new shop Dieseltec. Not art related? pffft…who do you think had to create the logo, business cards and any related graphics?? Not to mention advertising, office work, and well pretty much anything you can think of related to setting up a new shop.
[NOTE: This is a blatant advertising plug, because it's my blog and I can!]
My husband Brian, has been working on Diesel trucks for years. For fun, as a profession, on the side, etc. So obviously the next step was to move into a new shop. And thus, Dieseltec was created!
There aren't many places in Grand Rapids or West Michigan that specialize, or even work on Diesel Pick-up Trucks. At Dieseltec we cater to the big three: Cummins, Duramax, and Powerstroke. And we don't do just repair, or just performance, we do it all!
Can't find a place that does a Diesel engine oil change? Or does it right? Stop on in! Truck running a bit rough and your not sure what's wrong with it? We do computer diagnostics! Got an injector out? No problem! Rough start on a cold morning? Got exhaust problems? How about you just want MORE POWER! Make my husband giddy, he LOVES tuning trucks and showing people what they are really capable of! (I swear…boys and their toys!)
Check out Dieseltec's Services Page.
If you own a Diesel Truck, or if you just love Diesels, and live in the Grand Rapids, Mi Metro area, stop on in!
3545 Viaduct St SW, Grandville Mi 49418
And don't forget to join us and become a fan of Dieseltec on Facebook!