Introducing the cover for the first book in Melanie Cellier's Beyond the Four Kingdoms Series, "A Dance of Silver and Shadow". A retelling of the Twelve Dancing Princesses story.
Now available in ebook and coming soon to print!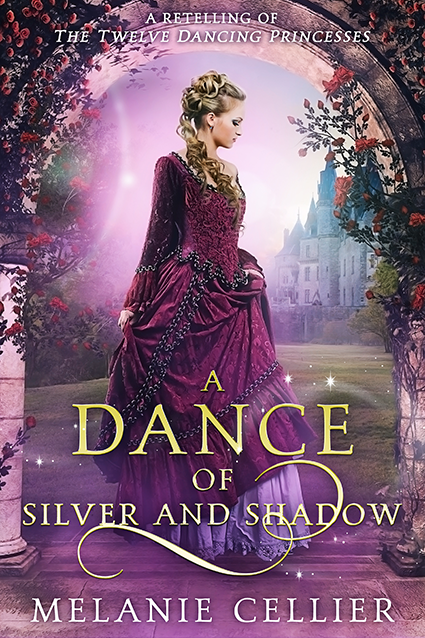 When Princess Liliana and her twin sister set sail for new lands, she hopes to find adventure and romance. But the people of Marin live under the shadow of a curse—one powerful enough to destroy entire kingdoms. To protect them all, Lily and eleven other princesses are forced to participate in a mysterious and secret tournament.
Lily spends her nights competing in a magical underground realm and her days unraveling the dangers of this new court. Although she needs the help of the Marinese prince, Lily knows she can't let herself grow too close to him. There's no time for romance when the duchy is about to fall to the encroaching darkness and the winner of the tournament faces a terrible fate.
But Lily and her twin have a secret advantage. And Lily grows increasingly determined to use their magical bond to defeat the tournament, save the princesses, and free Marin. Except she might have to sacrifice true love to do it.
In this reimagining of the classic fairy tale, The Twelve Dancing Princesses, there's a lot more at stake than worn out dancing slippers.