I haven't posted in a while, so I thought I would do a quick post on what's new and going on with me. I haven't gotten out with the camera much this winter, but I did set up a couple floral shots. Hopefully, with the weather warming up, and grass getting greener, I'll be able to get out and get some new work!
For more Zazzle products featuring these images click here.
And one candle image, that is only available on Zazzle.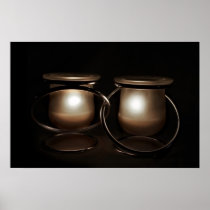 **********
I also worked on a new photomanipulation. This was intended to be the 'sequel' to Ephemeral Partings, but it seemed to get away from the oringal design a bit.
**********
There are also a few new digital abstracts.
For Zazzle products featuring these images click here.
**********
 I also have a few new t-shirt designs on both Redbubble and Zazzle.
Of course the designs are available on other products too.
**********
I was also asked to illustrate a Fire Saftey coloring book, which is in progress, and was able to create some products featuring 2 of the characters.
For more of my firefighter Zazzle products click here.
**********
 I also started making business cards designs on Zazzle. You can view them all here, but here are a couple examples.
As you can see, I like the black cards. All of them are customizable, and the colored ones in the middle can have their background colors changed.
**********
Geesh, I guess I have been busy! But I have found time to take my kids to the park.
**********
 Additionally, I just sent out a bunch of images to be printed. I hope to be hitting the art show circuit this year. I already have a few lined up. Wish me luck!!
---
Since I started working on my scuba diving designs, which needed to be vectorized to make good t-shirts, I've been screwing around in our sign program drawing other designs too. I can't quite get the whole drawing and vectorizing in Photoshop, so I have to make do with this other program.  So once again, I'm gonna self-promote and share some of my new vector designs! A couple of these are available as t-shirts at my Redbubble gallery, and all are available on multiple products at my Zazzle store.
With my first series of vector image product, I would like to introduce you to Pynki Q! She's just a lil blob of a thing I drew playing in the sign program.
As you can see, she's available on stickers, in which you can change the background color. Also she has her own mug, shirts, and more!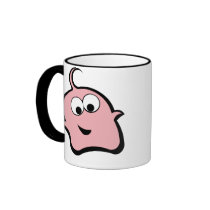 And then there's Pynki Q's brother (or just the bluer version of Pynki Q), Pynki Q Blue!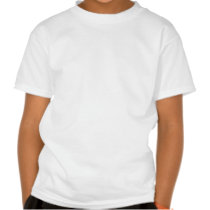 Pynki Q Blue is also featured on stickers and is featured in his very own Birthday card!
And here is someone else I would like to introduce you too, he comes in several different colors, but is always happy to see you. I introduce to you Mr. Happy Bones! (I know, the names are gay!)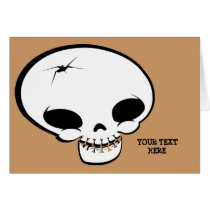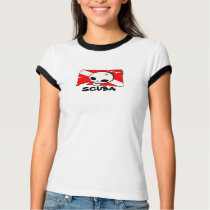 I also made a few customizable cards with a lovely floral vector I drew, that is also available on shirts. Just click the customize it button, and you can change the background color and the text to fit your needs!
And then there's the lovely butterfly.
And a cute lil fishy!
The lil fishy lead me to draw this mini scuba cartoon, which I feel is a little better than the last one I tried. It is also available as a mug, sticker, and postcard.
I have a few more drawings done, including a guitar and a frog, but just haven't uploaded and made anything with them yet. I hope you enjoyed my little preview of some of my new products.
---