I know, I know, I know, my last several posts were about Christmas cards. But what can I say? They are just so much fun to make!  Here's my latest set, available in my Zazzle Store.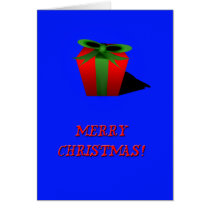 Simple, yet satisfying
---
I put together 2 more Christmas cards today. They are both available as high quality art cards at Redbubble, and in bulk on Zazzle.
*** TODAY ONLY (DECEMBER 2, 2008)***
****FREE SHIPPING ON ANY PRODUCTS AT ZAZZLE!!****
enter code CYBERZSHIP08 at checkout
offer valid till 11:59pm PST
On to the cards!
(note: clicking on the card images will take you to my Redbubble work, not Zazzle)
Click here for all Holiday cards through Redbubble
Click here for Zazzle Holiday Products.
---